SS44
Barcelona, Spain
status: Under Construction
Spacious, Practical and Flexible were the three premises to project this family home on the suburbs of the city. The plot is close enough to urban nucleus such as Sant Cugat and Barcelona to have its city facilities and far away enough to offer a more isolated and relaxed quality of life. In addition to the fact that the land has a straight geometry without slope facing south.
This house aims to respond to the place by optimizing the climatic conditions, the orientation and the flat ground of the land, creating a structure that connects transversely and longitudinally the activities of the house with the vegetation and natural light. The idea is to maximize the use and enjoyment of the entire plot with diverse and controlled openings according to the time and spot of the house.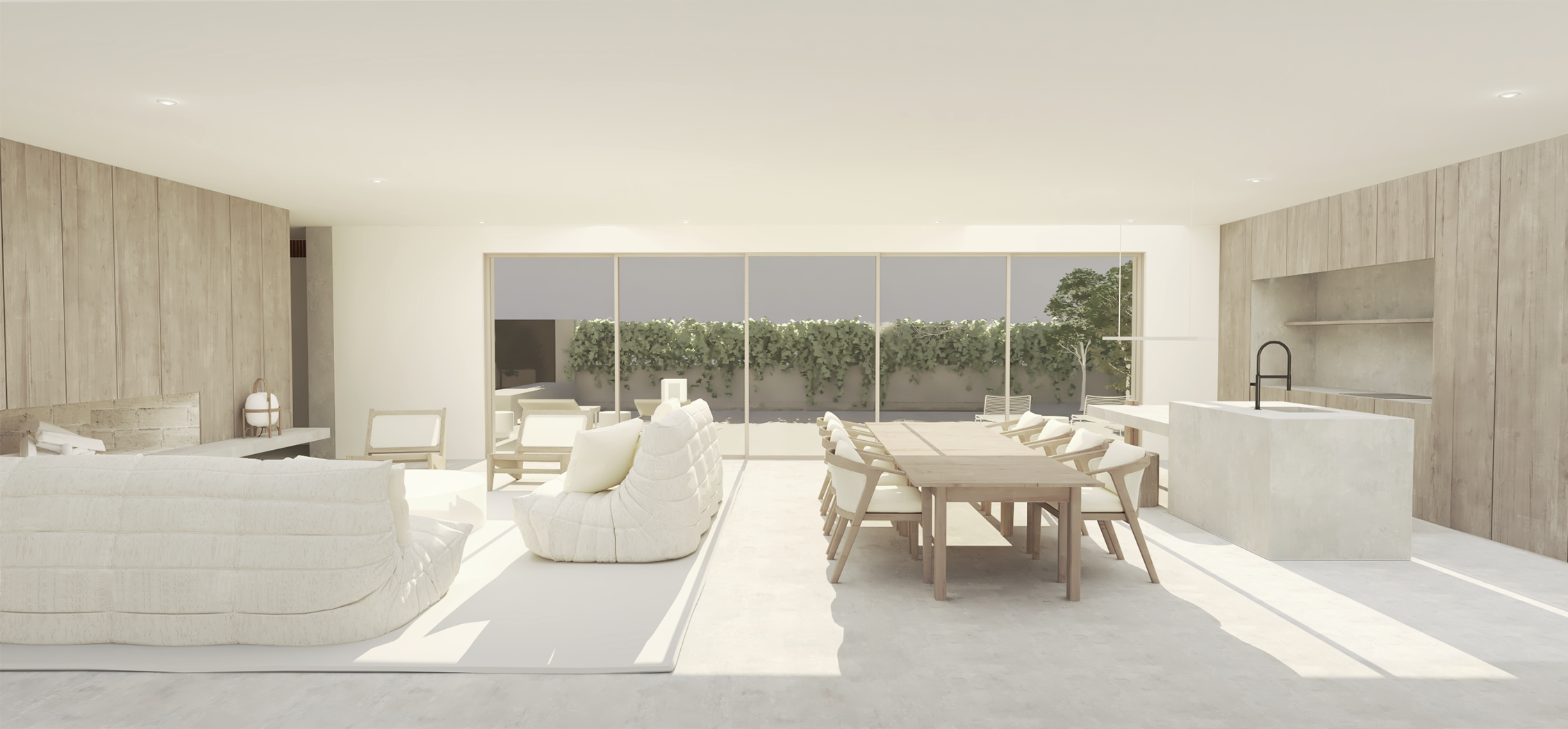 A minimalist proposal charged with form and use intentions to host a sober, flexible and smart lifestyle, where the use of materials such as exposed concrete contrasts with the existing lush nature, and the interior space merges with the exterior in various ways and at different times.
.

In general, there are no spatial barriers in the interior, creating open spaces that change composition and dimension through the use of furniture that we also designed. In summary, the proposal is a very regular shaped container which rationalizes the inside and outside living, offering its inhabitants multiple options to take advantage of the spaces, in a neutral urban atmosphere but at the same time open to the natural environment of the countryside.



Name | SS44
Location | Barcelona - Cataluña
Category | Architecture - Interior design- Product design
Client | Private
Render | Espacio Studio