AM143
Ibiza Spain
status | Under Construction

In Ibiza, a developer commissioned us to design two single-family houses for the sale of land. This design dynamic constituted an almost academic exercise where we created our own potential client and projected the ideal house for the ideal location, first line of sea in Roca LLisa.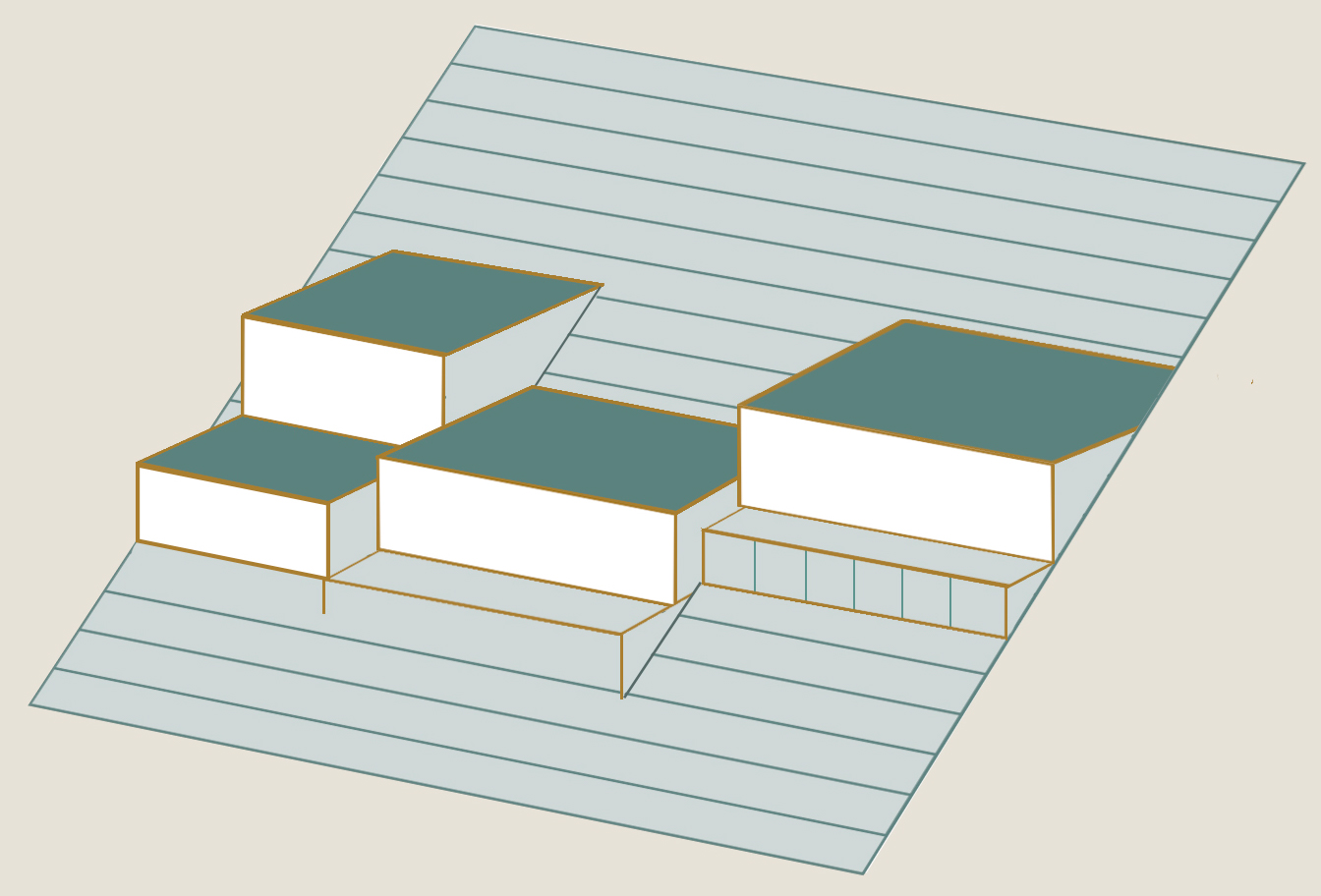 What at the beginning was only a simple proposal of a sales tool, ended up becoming for us to create the house that would fit the conditions of the place, understand the context, the tradition and the Mediterranean environment, and at the same time would meet the needs of those who wanted to live in it.
The house and the land would have to become one and the functionality and quality of the spaces would respond perfectly to any possible client.

The AM143 house is one of these houses, we also call it the Domino House, a house whose geometric pieces generate a set that follows an order and a logic. The house was designed as a serie of interconnected volumes, which settle smoothly on a hill of Roca Lisa (Ibiza).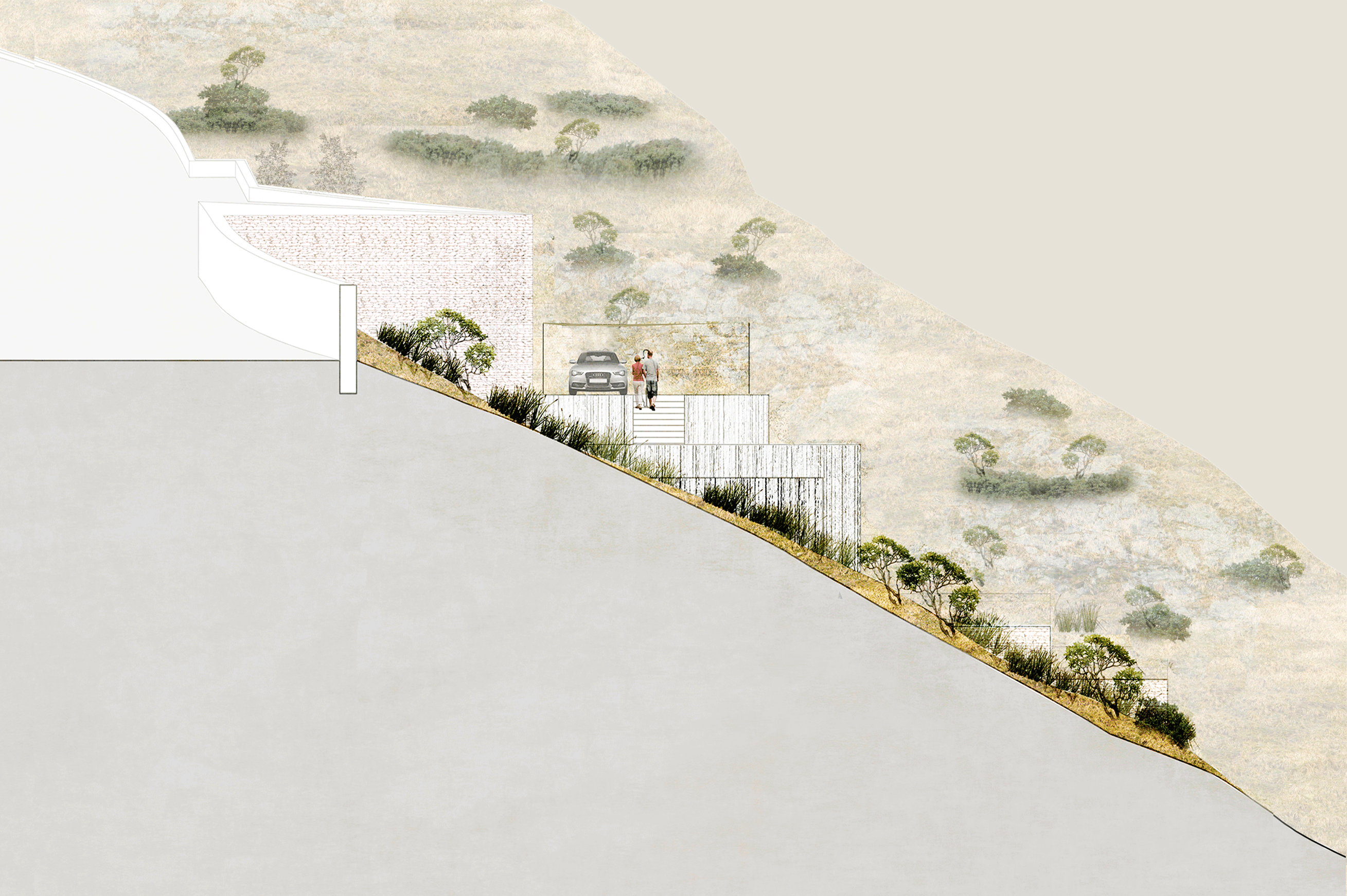 For this condition of terraces that moderate the slope of the land, the house has wide views towards the horizon, becoming a viepoint of the cove and the sea.
This privileged position exempts it from proximity to neighbors and gives it privacy. To have the main access from the top of the plot accentuates the surprise and invite you to gradually discover the house, its corners and views.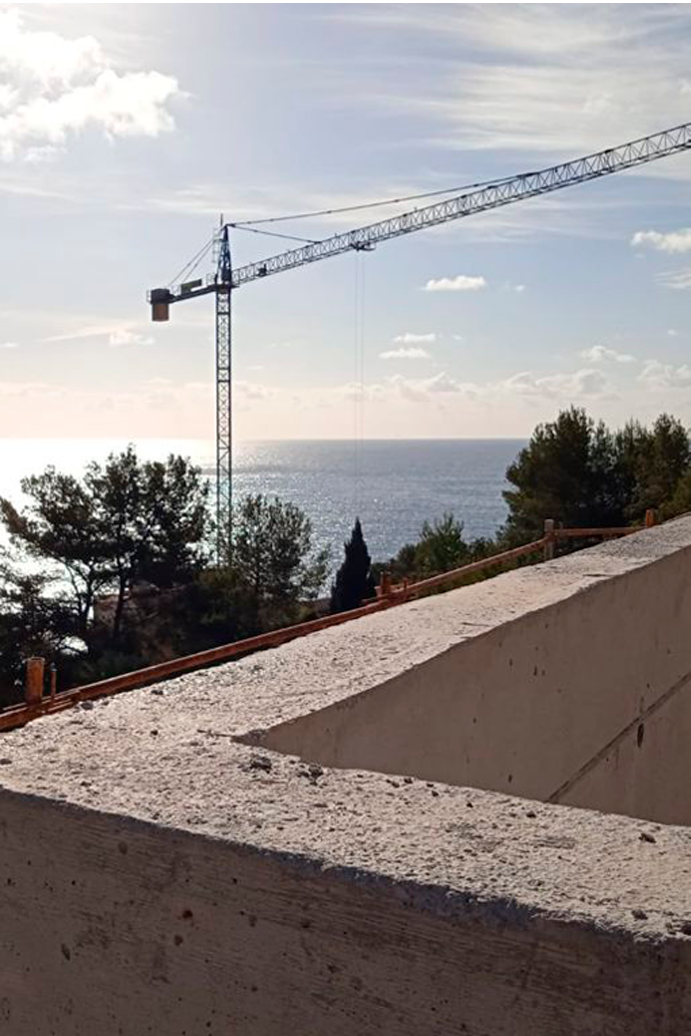 Construction
on Site
The design, materials and forms follow the same modern line and also incorporates elements from Ibiza like the stone that contrast with smooth and white volumes.
The interior is organized through a central axis that joint and distributes the main rooms.
To these is added a fourth volume placed o a level designed exclusevely for guests.
Location  | Ibiza, Spain
Status    | Under Construction
Categories| Homes + Architecture +
Interior design + Product design
Client    | Private Developer
Renders   | Visual Army