AM137
Ibiza, Spain
status| under construction
In Ibiza, a developer commissioned us to design two single-family houses for the sale of land. This design dynamic constituted an almost academic exercise where we created our own potential client and projected the ideal house for the ideal location, first line of sea in Roca LLisa.
What at the beginning was only a simple proposal of a sales tool, ended up becoming for us to create the house that would fit the conditions of the place, understand the context, the tradition and the Mediterranean environment and at the same time would meet the needs of those who wanted to live in it.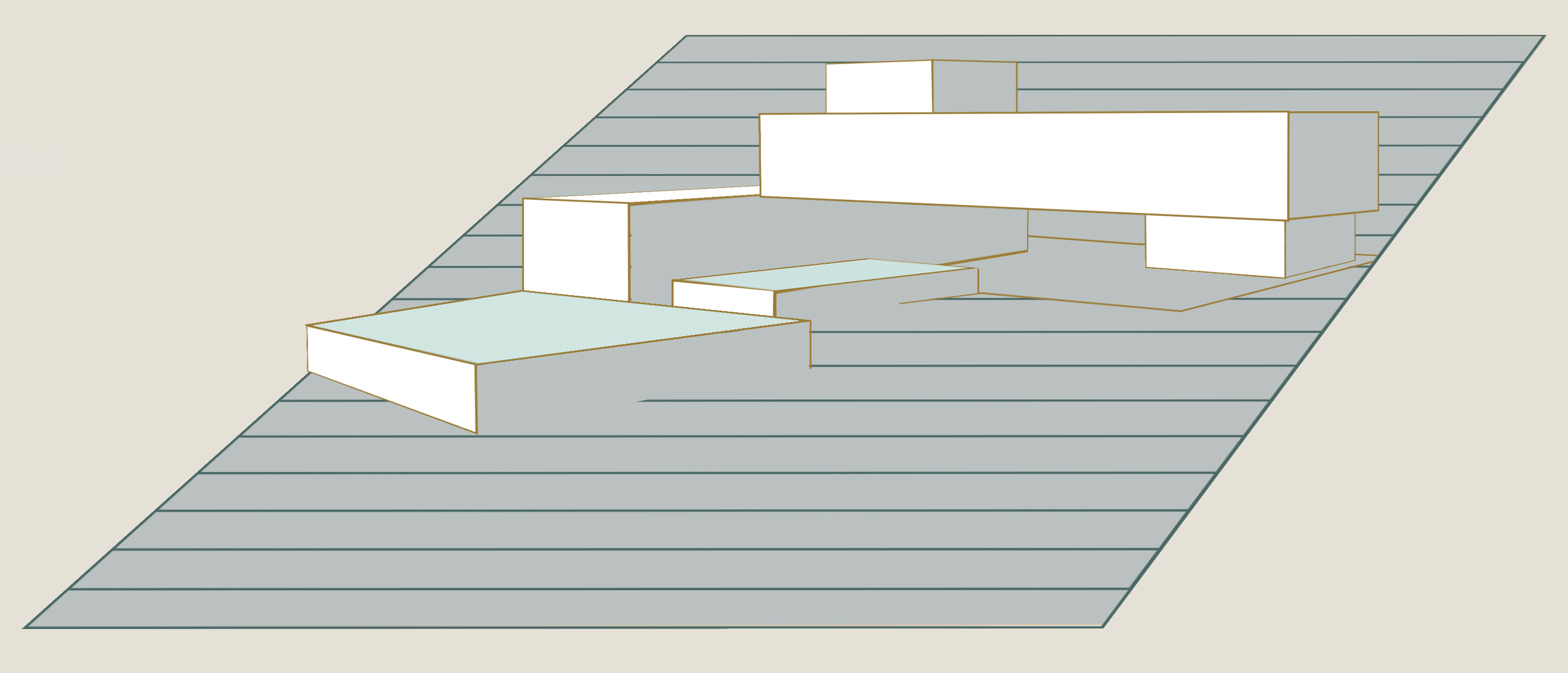 The house and the land would have to become one and the functionality and quality of the spaces would respond perfectly to any possible client.
The AM137 house is the second of these houses, we also call it the Outgoing House, A house that stands out from the terrain to enjoy the best views, that takes advantage of the interposition of its volumes to generate interior and exterior spaces, playing with the terrain and all the geographical conditions to create micro climates. A unit with diverse dynamics and rich in atmospheres.

It is a single family house designed to get its rooms oriented to the coast, with sea views. It sits on a mountain plot facing the coast in Ibiza, this strategic position allows us to enjoy a high level of privacy that we developed through a system of terraces with vegetation that moderate the slope and help to have a quiet feeling and being in a small natural paradise.
This project connects the exterior spaces, blurring the boundary between architecture and landscape, achieving amplitude and the feeling of being in contact with the rock and the sea.


The design and materiality follow the same modern line that incorporates Ibiza elements like the characteristic stone of the place that contrasts with the simplicity of the white volume. At street level a parking space is accommodated, on the next level the master bedroom and the secondary rooms, and on the ground floor the social areas with a space reserved for guests.
Name | Am137
Location | Ibiza, Spain
Category | Architecture - Interior design- Product design
Client | Private Developer
Renders | Visual Army